"Conjures the attitude of Chris Robinson from The Black Crowes and the
humility and innocence of Woody Guthrie." - Poughkeepsie Journal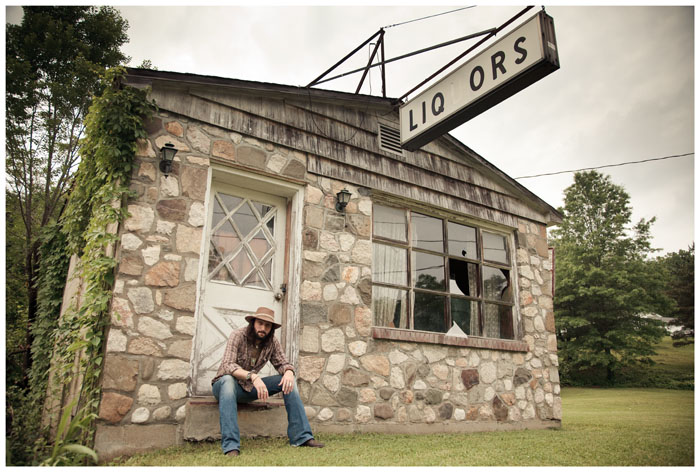 David Kraai (pronounced cry, meaning crow) is a multi-instrumentalist, singer-songwriter and bandleader who has been traveling and performing his melting pot of country, folk and rock for over a decade. His roots stem from New York's Hudson Valley, but his music has taken him all over the United States, and at times abroad, gaining him an ever-growing fan base.
           Carrying on the tradition of Cosmic American Music, David's influences include Gram Parsons, Neil Young, Bob Dylan and The Band. These influences along with his unique sense of melody and lyric help create a sound that is truly his own. Kraai has been fortunate enough to release several albums and share stages and bills with some of his heroes like Pete Seeger, Levon Helm, Garth Hudson, Dickey Betts, Leon Russell, Charlie Louvin, Dr. Ralph Stanley and more.
           David Kraai's new album,
North Mountain Rambling
, was recorded in the basement of the legendary Big Pink - a house just outside of Woodstock, New York. It's been fifty years since Bob Dylan and The Band recorded
The Basement Tapes
there and this is the first album recorded and released from Big Pink since those historic sessions. Performers on the album include Dylan alumni Rob Stoner (Rolling Thunder Revue,
Desire
,
Hard Rain
,
At Budokan
,
Live 1975
) and Eric Weissberg (
Blood On The Tracks
, "Dueling Banjos").
           David says of the album, "I had the idea to record here over a decade ago. It never left my mind, kind of like the songs that came out of this basement. It would be an absolute life-highlight to make any music in these hallowed walls, but to bring new songs into the world from this special place again is very magical. This location, these players, fifty years… it's more than a dream come true, to me it's the most perfect circle."
---
Read an in-depth analysis of David's work by Damian A. Carpenter
author of Lead Belly, Woody Guthrie, Bob Dylan, and American Folk Outlaw Performance (Routledge 2017)


---
David has performed onstage with:
Pete Seeger
Garth Hudson, Randy Ciarlante (The Band)
John Sebastian (The Lovin' Spoonful)
Danny Louis (Gov't Mule)
John McEuen (Nitty Gritty Dirt Band)
Red Simpson
Cindy Cashdollar (Bob Dylan, Asleep at the Wheel)
Jerry Marotta (Peter Gabriel, Elvis Costello, Indigo Girls)
Bill Keith (Bill Monroe's Bluegrass Boys)
John Platania (Van Morrison)
John Simon (The Band, Janis Joplin, Taj Mahal)
Eric Weissberg (Dueling Banjos, Bob Dylan)
David Amram
Terrapin Family Band
Larry Packer (The Last Waltz)
David Bennett Cohen (Country Joe and the Fish)
Tim Easton
Professor Louie & The Crowmatix
Members of Bob Dylan's Rolling Thunder Revue
Members of Jimi Hendrix's Gypsy Sun and Rainbows
Members of Lynyrd Skynyrd
Members of Gram Parsons & Emmylou Harris' Fallen Angels
Members of Shaver/Billy Joe Shaver
Members of Mountain
Members of The David Grisman Sextet
Members of The New Christy Minstrels
Members of The International Submarine Band

Career and performance highlights:
Named number 2 current protest song by Neil Young's website
Release named 79th album of year by WNCW
Live on National Public Radio (NPR)
National Rock Convention performance & appearance
Interviews for Howard Stern and John Sinclair radio shows
Cowrite with Bob Weir (Grateful Dead) lyricist Gerrit Graham
Garage Band Tribute to The Beatles & The Rolling Stones CDs
Levon Helm Studios (The Barn), Carter Family Fold, CBGB's
Antone's, Eddie's Attic, Bearsville Theater, The Knitting Factory
Gregg Allman Album Release Party performance
Gram Parsons Tribute Festivals & Concerts
Gene Clark & "Sneaky" Pete Kleinow Tribute Concerts
Daniel Pearl Memorial Concerts Tour

Opened for and on bills with:
Levon Helm (The Band)
Dickey Betts & Great Southern
Leon Russell
Charlie Louvin
Dr. Ralph Stanley & His Clinch Mountain Boys
Al Jardine (The Beach Boys)
Mary Wilson (The Supremes)
Marty Stuart & His Fabulous Superlatives
Jay Farrar (Uncle Tupelo, Son Volt)
Firefall
Jim Lauderdale
Victoria Williams
Dar Williams
Tommy James
Little Anthony & The Imperials
Denny Laine (Paul McCartney's Wings, The Moody Blues)
Tony Levin (John Lennon, Peter Gabriel)
Blondie Chaplin (The Rolling Stones, The Beach Boys)
The Kentucky Headhunters
Elizabeth Cook
Tracy Bonham
Larry Campbell & Teresa Williams
Jim Kweskin
Happy Traum
Burrito Deluxe
Walter Egan
Rory Block
Sarah Lee Guthrie & Johnny Irion
Members of the Grateful Dead
Members of Crosby, Stills, Nash & Young Band
Members of Jefferson Airplane
Members of Traffic
Members of Gregg Allman Band
Members of The Flying Burrito Brothers
Members of The Black Crowes
Members of Poco
Members of The Yardbirds
Members of The Hollies
Members of Ryan Adams & The Cardinals
Members of moe.
Members of The Merry Pranksters
Members of Drivin' N' Cryin'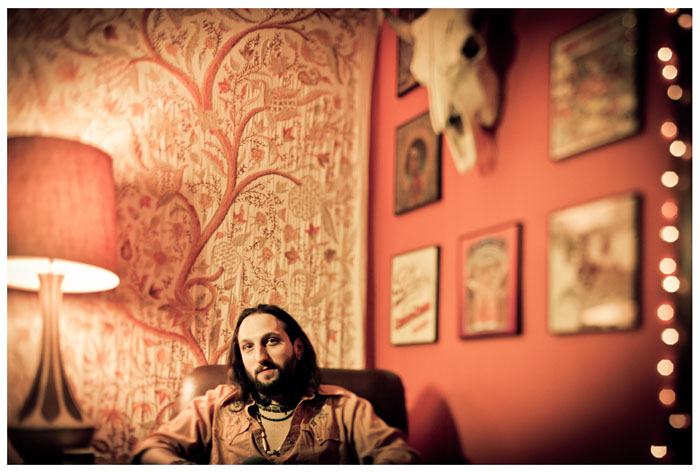 ---
© 2019